Networking
Welcome Reception
Tuesday, May 5, 2015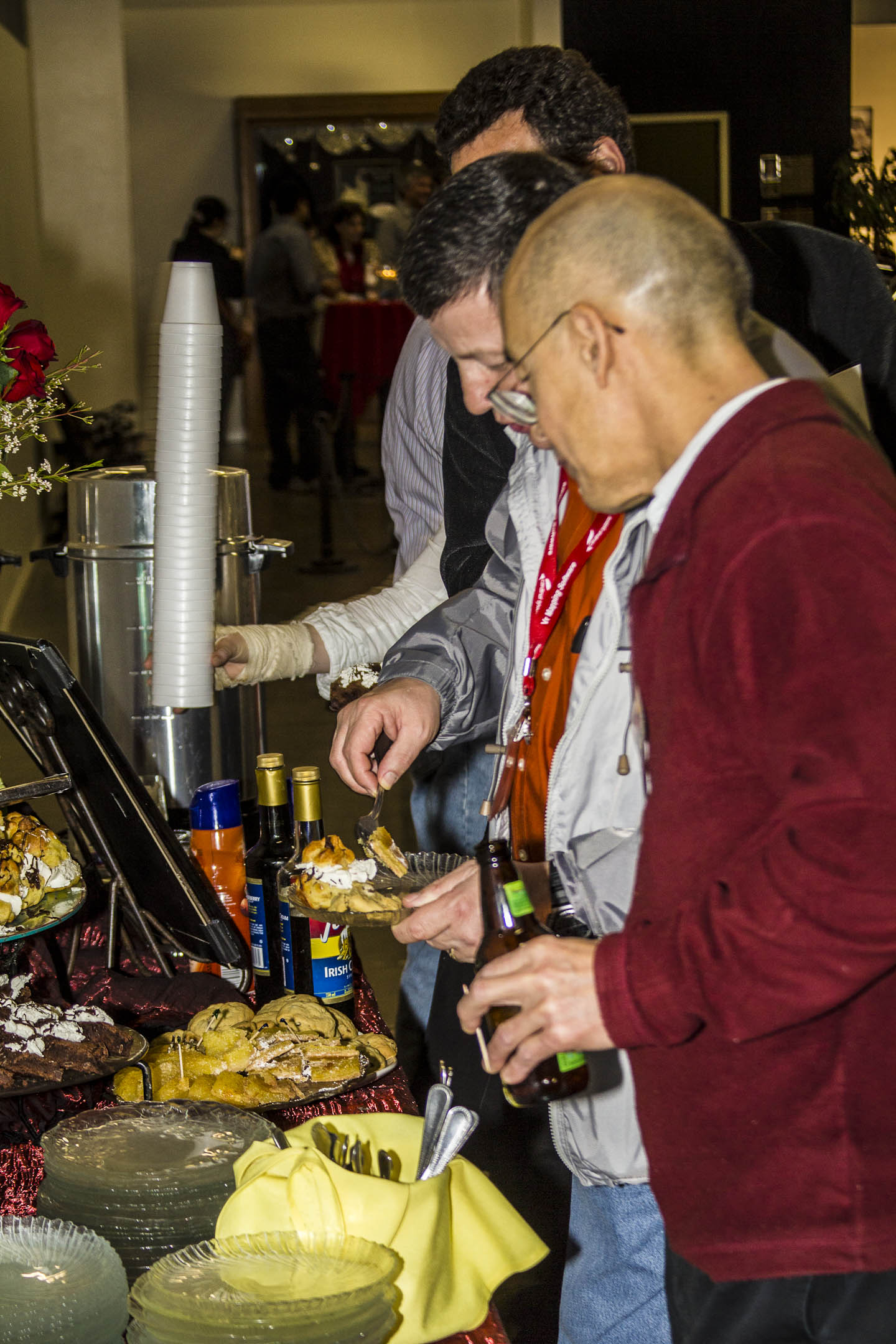 6:00 pm - 9:00 pmLocation: The Florida Aquarium
IGTF will host a Welcome Reception and social event for conference attendees! This is a perfect way to start your week of conference activities - with food, drinks and networking. Make sure to plan for this fantastic evening with friends and colleagues. Attendance to this event is included with the purchase of most registrations. Registration types NOT including this event are JACIE Workshop Full, Wednesday Daily, Thursday Daily and Exhibit Staff registrations.
Transportation: The Florida Aquarium is only a half-mile walk, along the Tampa Bay causway, from the conference host hotel. However, if you do not feel like walking, a motor coach will be available from the Hotel to the Aquarium.
Welcome Lunch Reception with Exhibitors'
Wednesday, May 6th12:30 pm to 1:30 pmTampa Marriott Waterside Hotel, Technology Floor
Take a break and join the wonderful Exhibitors at the IGTF 2015 for a lunch reception. A complimentary lite lunch will be avaialble throughout the Technology Floor. This is a perfect time to meet with exhibitors, mingle with fellow attendees and view some of the amazing technology available at IGTF 2015. This event is included with most registrations.
Exhibitors' Reception
Wenesday, May 6th5:30 pm to 7:00 pmTampa Marriott Waterside Hotel, Technology Floor
The Exhibitors' Reception is a highlight of the Conference activities and a great kick-off to a fantastic week. Held the first evening of the Conference in the Technology Floor, this event is an opportunity to visit with friends, colleagues and browse the Technology Floor. The reception includes light hors d'oeuvres and beverages. One drink ticket per person and a cash bar will be offered. This event is included with your Conference registration fee for most registrations.
All Attendee Beverage Breaks
Wednesday, May 6th and Thursday, May 7thVarious Times Each DayTampa Marriott Waterside Hotel, Technology Floor
Coffee, tea, and soda will be served throughout the conference on the Technology Floor for all attendees. Please stop by and grab a drink, take some time to visit with the exhibitors and take a break from your busy day! Exact times for refreshment breaks will be listed in your conference Final Program. These events are open to all attendees from ASPRS and JACIE Workshop.
81st Installation of ASPRS Officers,
Celebration of Michael Baker's 75th Anniversary &
UAS Division 1st Anniversary
Dessert Reception
Wednesday, May 6th7:00 pm - 9:00 pmTampa Marriott Waterside Hotel, Florida Ballroom
NEW for IGTF 2015 - The ASPRS Installation of ASPRS Officers for 2015 will be presented at a Dessert Reception, along with a celebration of Michael Baker's 75th Anniversary and the 1st Anniversary celebration of the ASPRS UAS Division!
Taking place after the Exhibitors' Reception, this celebratory event will be festive, fun and fantastic! Don't miss out. This event is included for all registration types.
2015 Memorial Address & 26th Annual Awards Presentation
Date: Thursday, May 7, 2015Time: 8:00 am - 9:30 amLocation: Florida Ballroom
A special presentation will be given during the technical sessions to hononr a member within ASPRS who has made great contributions to the industry. As well as an honorary celebration of the many awards, scholarships and certificates ASPRS presents. Join in for this spectacular presentation.
Box Lunches Available on the Technology Floor
Thursday, May 7th12:00 pm - 1:00 pmTampa Marriott Waterside Hotel, Technology Floor
A discounted box lunch option will be available for purchase on the Technology Floor. This lunch option is open to all conference attendees. Cash will be required to purchase this lunch option.