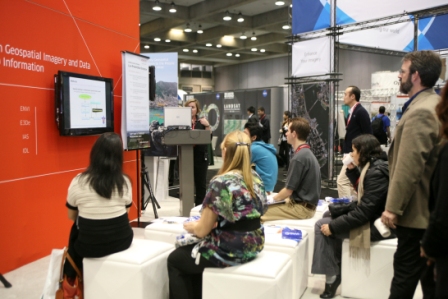 The CaGIS/ASPRS 2013 Specialty Conference provides a unique forum that offers outstanding networking, education and marketing opportunities. Organizations involved in Emergency Response, LIDAR and/or Mobile Mapping Systems, Unmanned Aerial Systems, including system and component manufacturers, operators, service companies and City and County Government Emergency Response will be especially interested in exhibiting and sponsoring this conference.
Below you will find information on becoming an exhibitor, what you receive with your booth fee, who to contact and various PDF links for exhibitors.
Download the Exhibitor Prospectus Here
Download the Exhibit Hall Floor Plan here
The exhibit hall will be located in the Wyndham San Antonio Riverwalk Hotel in San Antonio, Texas USA. The exhibit hall is limited, so act now to reserve a booth space. Contact the Mohanna team, Brooke King and Kelli Nilsson, today.
The Mohanna Team
Phone: (972) 596-8777 x3664
Email: This email address is being protected from spambots. You need JavaScript enabled to view it.
Each 8'x10' Booth Space Includes:
One complimentary full conference registration (per 8' x 10' booth)
Three complimentary exhibit booth personnel registrations (per 8' x 10' booth)
Up to Nine complimentary Exhibit Hall Only Guest passes (per 8' x 10' booth)
Post-conference attendee list (no emails)
Listing in the Conference Final Program (providing contract, payment and description are received prior to publication date)
Exhibitors' Reception in the Exhibit Hall
Exhibitors' Lounge
Draped back wall and side rails (not applicable for island booths)
Booth identification sign
Fully carpeted exhibit hall
Refreshment breaks served exclusively in the exhibit hall for all conference attendees

Please see these PDF links for an Hall Floor Plan and the Exhibitor Prospectus above.

For more information and to become an Exhibitor at the ASPRS/CaGIS 2013 Specialty Conference, contact Mohanna today.
The Mohanna Team
Phone: (972) 596-8777 x3664
Email: This email address is being protected from spambots. You need JavaScript enabled to view it.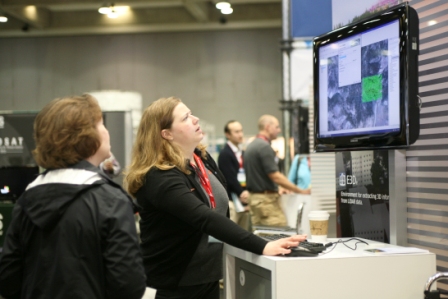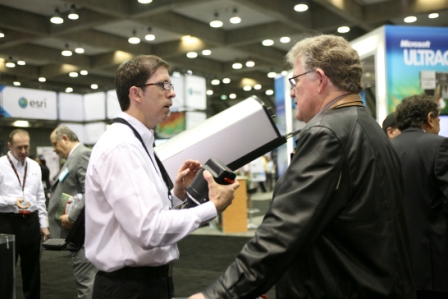 Download Adobe PDF Reader to view PDF documents.